Well, I figure now is as good a time as any to get started on the Christmas gifts. I wanted to do something different this year. Something that

would

be more of a long term keepsake rather than some

papercraft

gift.
How do you think these turned out?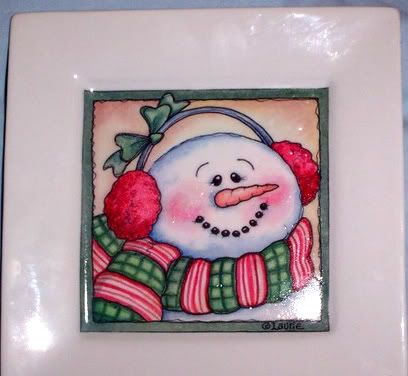 Polar Bears Plate
Christmas Snack Plate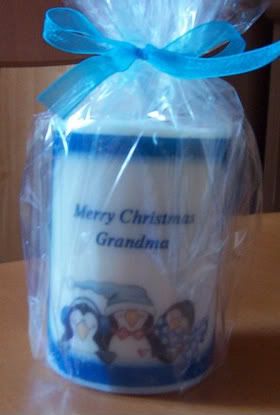 Grandma's Christmas Candle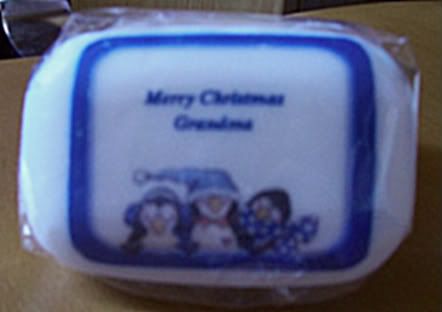 Grandma's Christmas Soap
These were all made using images from PC Crafter.com. I used waterslip decals to put the images onto plates, candles and even soap. It can almost go on anything and is really quick and easy to use - well, after one or two practices, lol.
I might just have to consider trying to sell some of these festive plates later on in the year. I have even made a Halloween one but I'll show that off nearer the time.
Tracey